PelicanCorp have established a highly skilled management team, which when coupled with our overall organisational capability, offers a strong competitive advantage and is a fundamental driver to our success globally.
"Individuals can and do make a difference, but it takes a team to really shake things up."
---
Management Team
Business Development Team
Jason
Manning
Vice-President of OneCall Services
Throughout 25 years' in North American damage prevention Jason has seen the industry from both client and supplier sides of the business. As one of the first employees at Quebec's Info Excavation, he worked with the centre from the day one. Since then he has worked with dozens of One Calls, utilities and locators as a technology supplier. Jason works directly to engage the Canadian stakeholders and ensure the PelicanCorp solutions are easily integrated into the mix.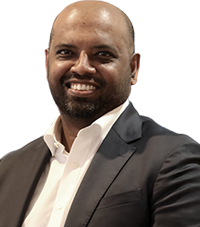 Sid
Munivelu
Vice President of Sales, North America 
Sid has a Masters in Business Administration and brings well over 18 years of experience in Sales, Business development and Account management roles working across multiple industries including Telecommunications, Information Technology and Supply Chain / Logistics. This includes a wealth of sales experience working with senior stakeholders in Local, State, Federal Government authorities as well as commercial organisations and is the PelicanCorp Account Director promoted to look after the Southern region including NSW, ACT, VIC, TAS and some key national accounts. Sid is passionate about helping his clients achieve their organisational goals and maximise their investments by providing them with innovative cloud based solutions for the protection of their critical and essential infrastructure.